SEO stands for Search Engine Optimization. It is the process of getting traffic from "Organic" and "Paid" activities on the websites.
It helps the business to grow on the internet even helps websites to rank well in search engines.
Traffic
In SEO it doesn't matter how much traffic your website has. The thing matter is the quality of traffic. Quality Traffic is the most important term as an SEO perspective.
Like if you are trying to attract customers for Apple iPhone X and Google sends customers who were looking for a fruit "Apple" to your website that will not be counted as quality traffic.
Quality Traffic is genuine traffic who were really interested in your products or services.
Work Process of SEO
We all have noticed that whenever we type in search box search engines show the result to our query.
But have we ever think, HOW?
All search engines have a crawler which gathers all information and content of the website and builds an index.
Search Engines has algorithm's which fetch data from the index and shows the result in SERPs.
Types Of SEO
White hat SEO is a type of legal SEO according to Search Engine Guidelines. It may take time show results in SERP but it is good for long-term and future perspective for websites.
Blackhat SEO is a nonlegal SEO technique according to Search Engine Guidelines. It takes very less time to show results in SERP but it is not good for a long time. As it was done by exploiting search engines algorithm weakness and these type of tricks are always in direct conflicts with search engine guidelines.
Periodic Table for SEO Success Factor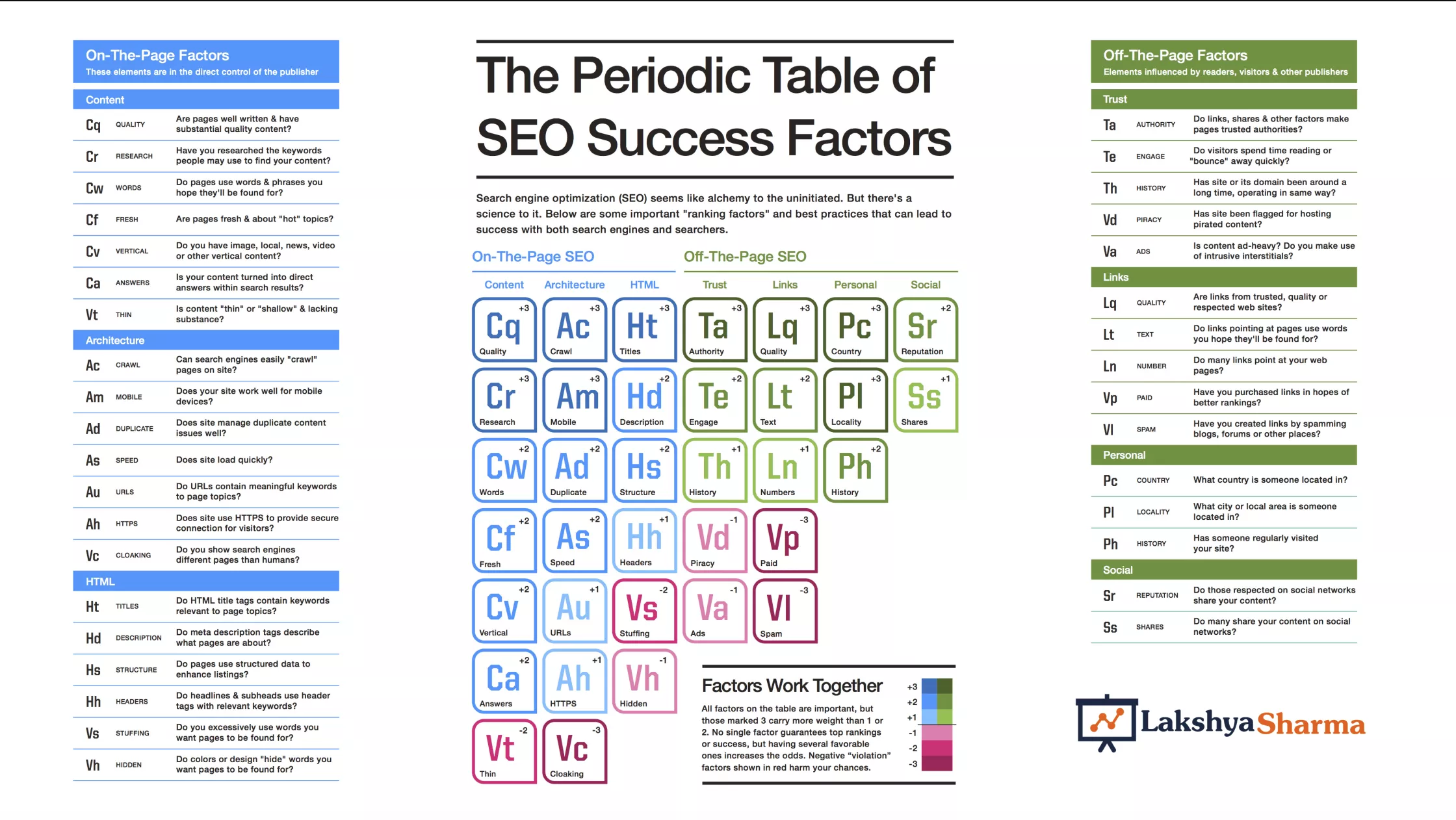 More Blogs to Read: Introduction To Digital Marketing